Travel Data Analytics
Our work on travel data analytics has focused on GPS-based travel surveys. They play a vital role in informing the development of travel infrastructure including- roads, trains, airplanes, boats, and walking tracks. GPS-based travel surveys have gained popularity in the recent years as they can record accurate time and geographic information of users' travel. While such surveys have many advantages over traditional surveys, they suffer from several limitations: high costs, users might forget to bring the logger when they travel, and unavailability of GPS signal in certain areas.
Our research is focusing on modeling travel surveys using automation and computational techniques leveraging the advancement of technology including GPS sensors, mobile technology, and smartphones.
Our focus areas include:
Logistics optimisation
City planning travel surveys
Stop detection algorithms
Automation & decision support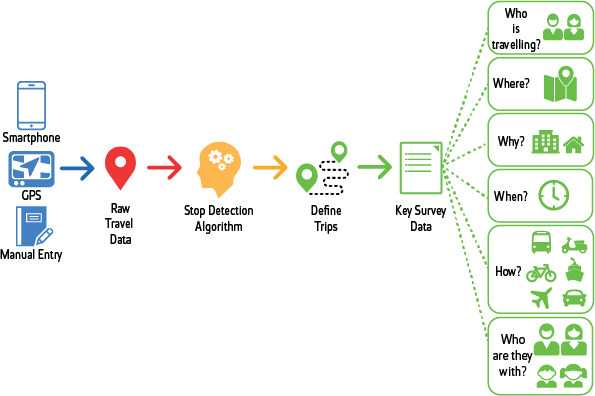 Project team
Muhammad Asif Naeem
Farhaan Mirza